Best Top 5 HTML Widgets For Your Website
Created :

Jul, 13, 2022

Last Updated:

Aug, 10, 2023
What are widgets?
It is a small functional component that adds features or functionality to your website, which improves website usability. To create widgets, no coding knowledge is required. To install one it's very simple as copying and pasting some code. You can easily create your custom widget using a tool like Feedwind.
News wall widget
The news widget allows you to add a news feed from any RSS feed reader to your website. This means that you can choose what kind of news you want to display on your blog. You can select from categories such as sports, politics, entertainment, technology, finance, health, science, etc. Once you've selected the category, you'll then be able to choose specific sources from that category.  Also, using this widget, we can add content from multiple sources and show relevant content. You can also find Top 10 news feed in our latest blog that can be added to your widget. The widget can be customized to match the website theme with custom fonts, size, background color, and more. Check how to create a Google news widget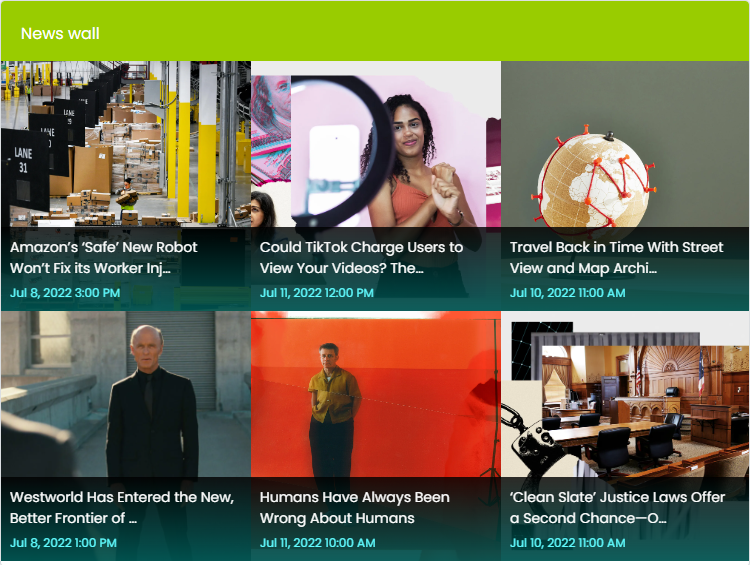 Image gallery widget
An image gallery is a great way to display multiple images at once. This is especially helpful for showcasing large numbers of pictures. An image gallery allows users to view multiple images at once without having to scroll through pages of content. Using the Feedwind widget can be customized with different styles and colors. Check here the image gallery example.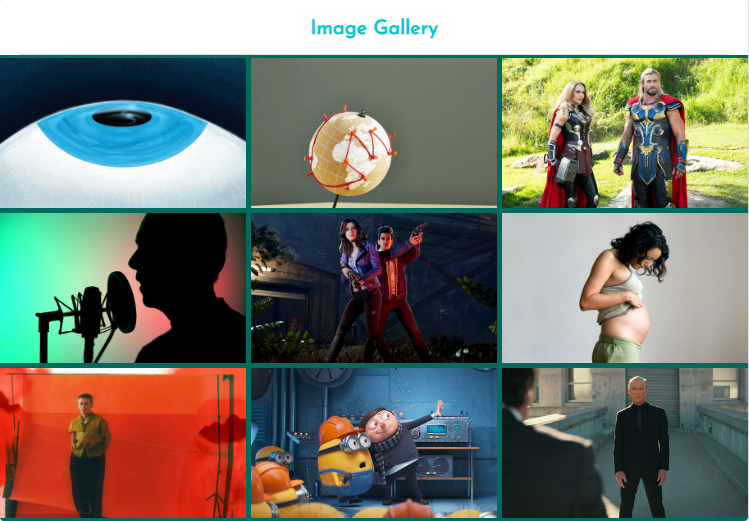 News ticker widget
A news ticker is a scrolling headline at the top of a web page. They are used to display headlines from different sources. This is where you would put the latest headlines from various websites. The color scheme of a widget should reflect the personality of the company which is easily done using the Feedwind widget. Check the example of the ticker widget.

Carousel widget
The carousel widget is a simple yet effective way to display images from a gallery. This widget allows users to view multiple images at once without having to scroll through pages of images. The carousel widget is perfect for showcasing images from a portfolio or blog. The Widget can be customized with different styles like Thumbnail, Card, Overlay, or HTML with more customization. Check the example of the Carousel widget.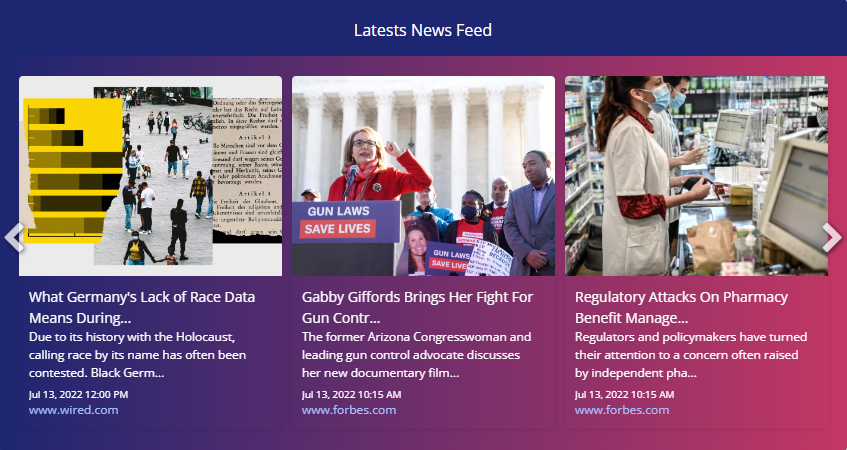 Job feed widget
Using Feedwind, it's easy to create a job feed widget that allows you to display jobs from any RSS feed. This means you can add jobs from any RSS feed you want. This widget can help to post curated openings on the careers page. No coding skills are required to add the job widget to any page of the website. To learn more about the RSS feed click here.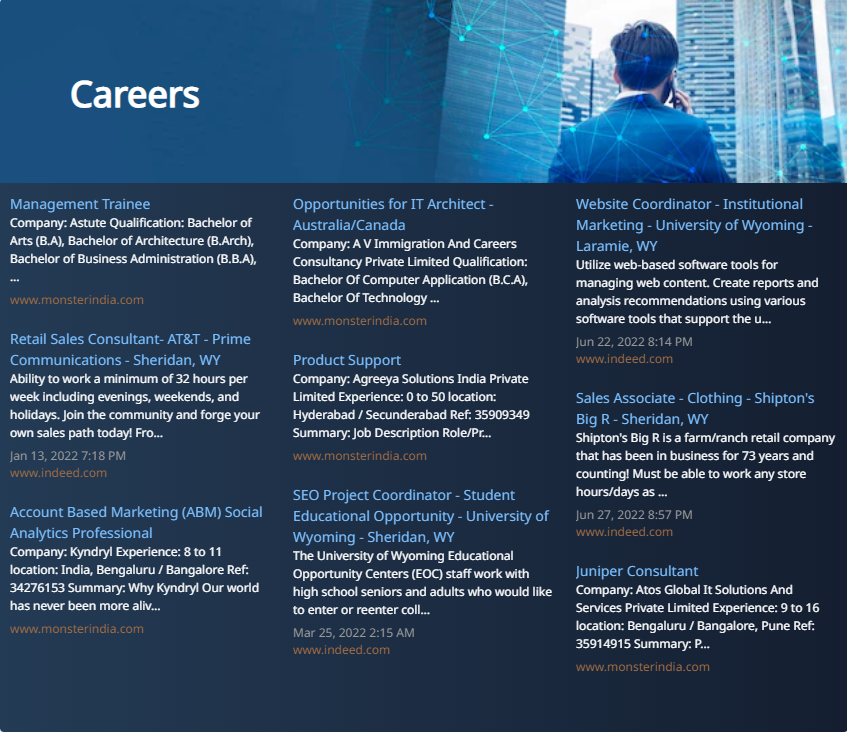 Find it interesting? You can also request for a no obligation FeedWind demo to understand more.
Also, we have put across a list of Top 10 trending RSS feeds worth following in 2023. Check it out.
---
Related posts