Create a Facebook feed widget
Created :

Dec, 13, 2016

Last Updated:

Apr, 18, 2019
Easy Steps

Create a Facebook news widget

Sign in and click on Create widget
From the modal that appears, select the Facebook icon
Paste your Facebook page URL (e.g. https://www.facebook.com/FeedWind/ ) into the setup screen
Choose styling options as required for your site design
Select the Save & Get code button and a modal will appear with your code snippet (regular HTML or iFrame)
Select the Copy code button. The code snippet then auto-copies to your clipboard ready for pasting into your web page
Paste the code into your widget area/HTML page etc., and you should see your Facebook news widget after a page refresh
Try out a Facebook widget without signing up
With FeedWind you can create a Facebook widget which will display your posts from any public Facebook page.

After clicking on the Facebook widget button, your setup screen will be updated. Once you see the new setup screen, paste or enter your Facebook page URL into the field provided.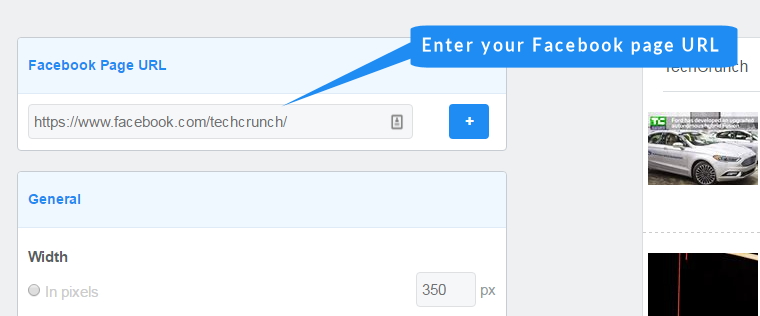 IMPORTANT NOTE:
For FeedWind to display any content from Facebook, the source page must be a published page. i.e the facebook page must be publicly accessible. If you are not sure how to do this, please see this
Facebook help article
about publishing your page. If the page does not belong to you , you must contact the page owner to request publication; otherwise, you cannot publish posts using Feedwind as we use the Facebook API which disallows access to unpublished pages.
---
Signed up users
Sign in to your FeedWind dashboard and select the  Create Widget  button.
You will then be presented a dialogue where you can click to choose between a regular RSS feed widget and a Facebook news feed widget.

Paste or enter your Facebook feed URL into the field provided and your feed will appear in the preview alongside the setup options. You can then make any design changes or choose other options to customize your widget to match your site design. When you have published your Facebook widget, your Facebook page newsfeed updates will take place every 15 minutes. For more advanced styling you can use a custom CSS.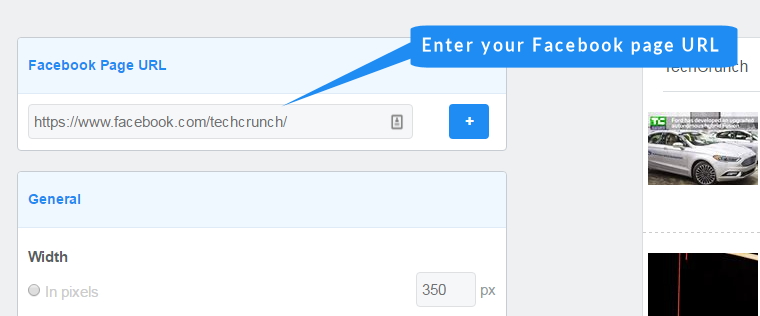 Example OF a Facebook widget
If you have any questions about our Facebook news widget, please check out our Facebook widget FAQ page. If you can't find answers there, please contact us and we'll be glad to help!
Create a Facebook widget
---