How to add or change the Facebook Page connected to your Instagram business account
Created :

Oct, 24, 2022

Last Updated:

Aug, 2, 2023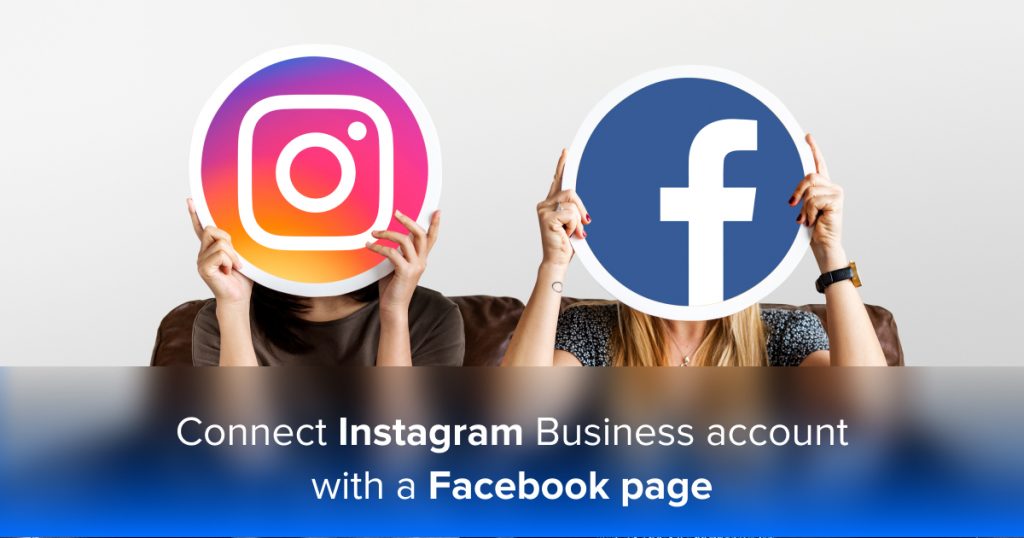 Instagram is a photo and video-sharing social networking service. The app allows users to upload media that can be edited with filters and organized by hashtags and geographical tagging.
Why do you need to connect the Facebook page to your Instagram account?
If you want to get additional features to promote your business on social media, We would like to share the benefits of connecting your Facebook page to your Instagram account.
Promote your articles and stories. In some regions, you'll need to claim a Facebook Page in order to advertise on Instagram.
Get started with shopping on Instagram. In addition to meeting business requirements, you will need to have a linked Facebook page to set up shop on Instagram.
Use your page to run Instagram and Facebook ads. From your page, you can create ads that will appear on Facebook and Instagram.
post efficiently. When your page and professional account are linked, you can share posts on both platforms. If you choose to advertise from your Facebook page, you can also reach more people with your ads because they can also run on Instagram.
Pay for promotions conveniently. By linking Facebook and Instagram, you'll be able to use the payment method you use on Facebook on Instagram. You can also pay for promotions from the Instagram app if that works better for your business.
Manage your messages. When you link Facebook and Instagram, you can manage your messages across Messenger and Instagram from a single unified inbox.
Sync your company's contact information. After you link Facebook and Instagram, the Facebook page and Instagram account can edit contact information for one another for consistency.
Gain access to cross-app tools. By linking Facebook and Instagram, you'll gain access to tools such as appointment booking buttons, donation stickers, and camera effects.
How do you link a Facebook Page to a business account?
To modify the
Facebook
page connected to your Instagram business account:
Go to your Instagram profile.

Select "

Edit profile."
Under Public business information, Select a Page.

Tap "

Create Facebook Page or Connect to an existing Page."
Choose a page from your pages that you'd like to connect to or select Create a new Facebook Page.
Tap Done after you've selected a page or created a new page.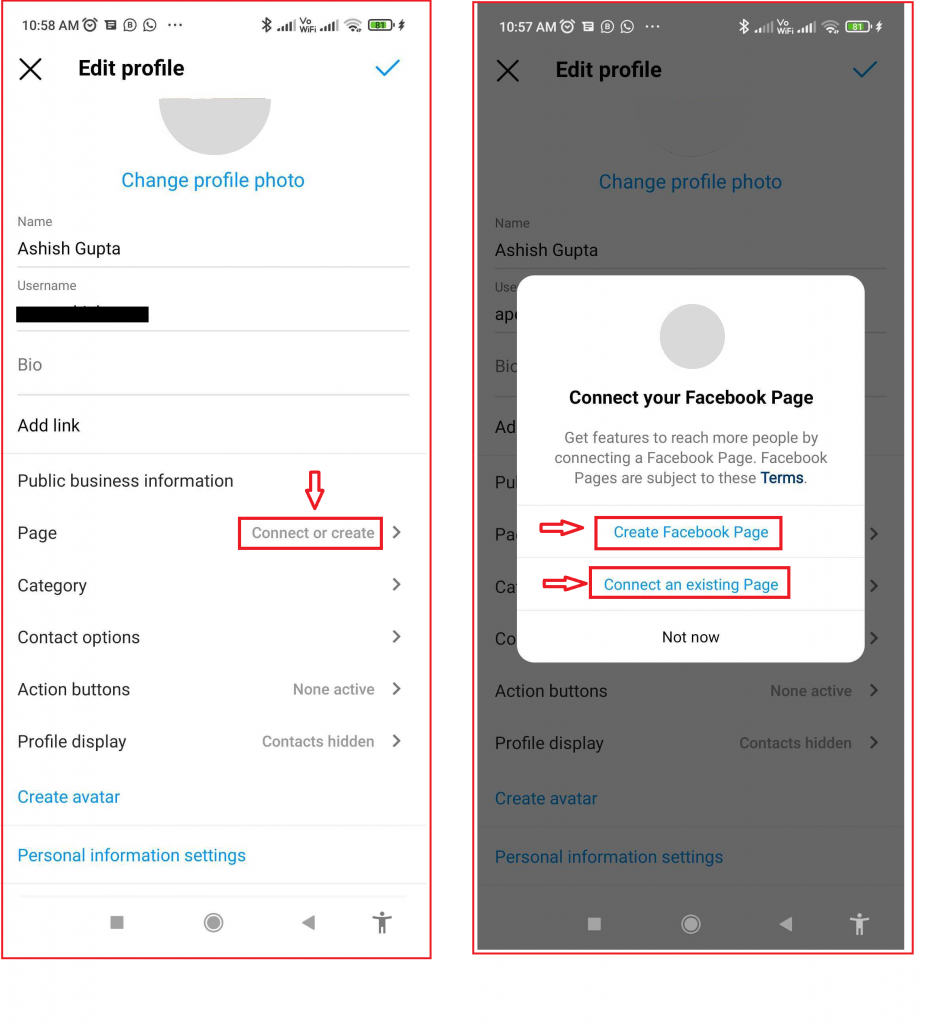 Your business account now connects to a Facebook page. If the page you'd like to connect to is not showing in the drop-down from your profile, it may be you are not an admin of that page. Check your page's settings and make sure you have permission to add that page to your Instagram business profile.
---
Related posts