Alternate Image Feature
Created :

Jan, 19, 2019

Last Updated:

Dec, 1, 2023
This feature is only available on
RSS
, Facebook and Twitter widget.
FeedWind shows thumbnails automatically when an RSS feed contains images in the URL. The Alternate Image feature is a way to manually enter URLs for images that aren't embedded in the metadata, so users have control over which image is shown in the feed.
To use the Alternate Image feature:
From the dashboard, navigate to the General tab.
Select Thumbnail.
Under the Thumbnail tab, find the text box labeled Alternate Image
Enter the image URL in the text box. Click outside the box to refresh the preview.
Click Save and Get code to copy the update feed URL for use on your site or blog.
While this feature allows you to cut and paste URLs from any external source, it does not identify copyrighted materials. As such, only use URLs from images you own or those that are royalty-free and publicly accessible.
How are alternate images displayed?
If articles do not contain images, FeedWind does not show images even if you select "Thumbnail", "Card" or "Large Image" in Style.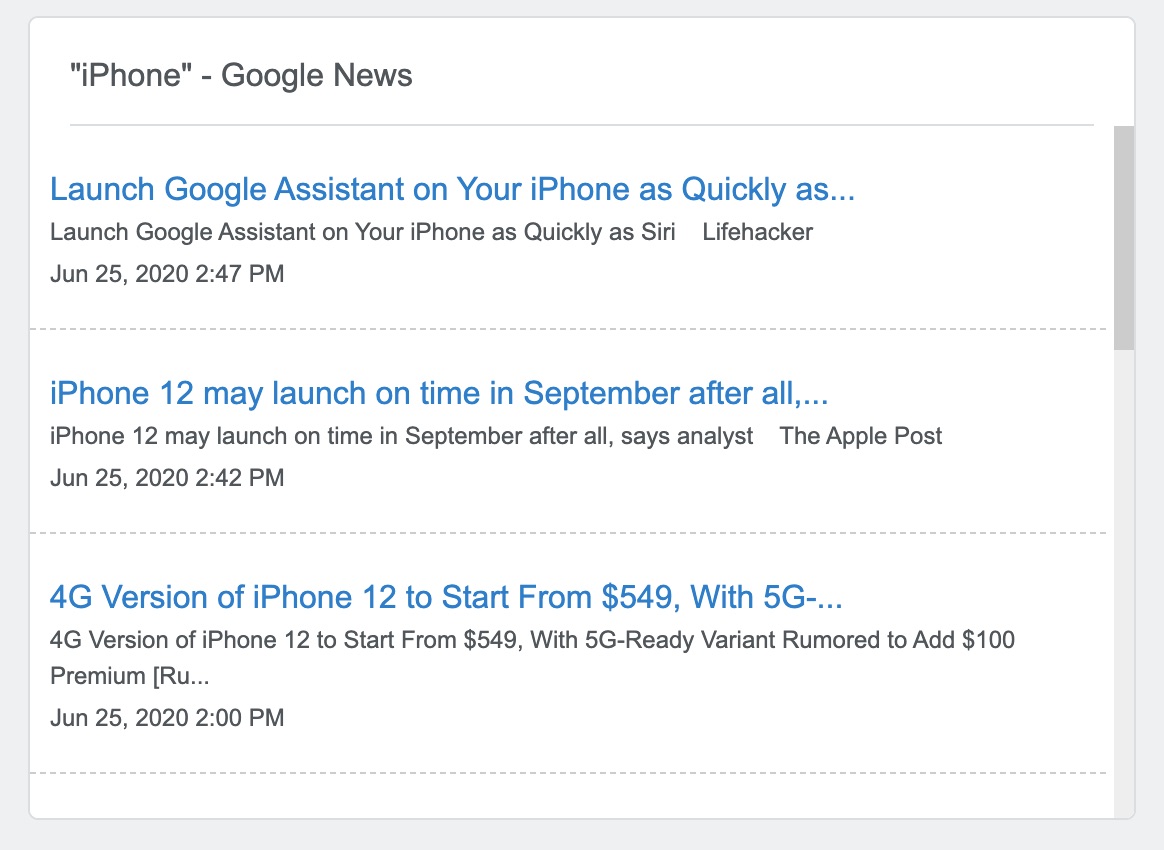 If you specify an alternate image on the setting screen, thumbnails are displayed in the widget.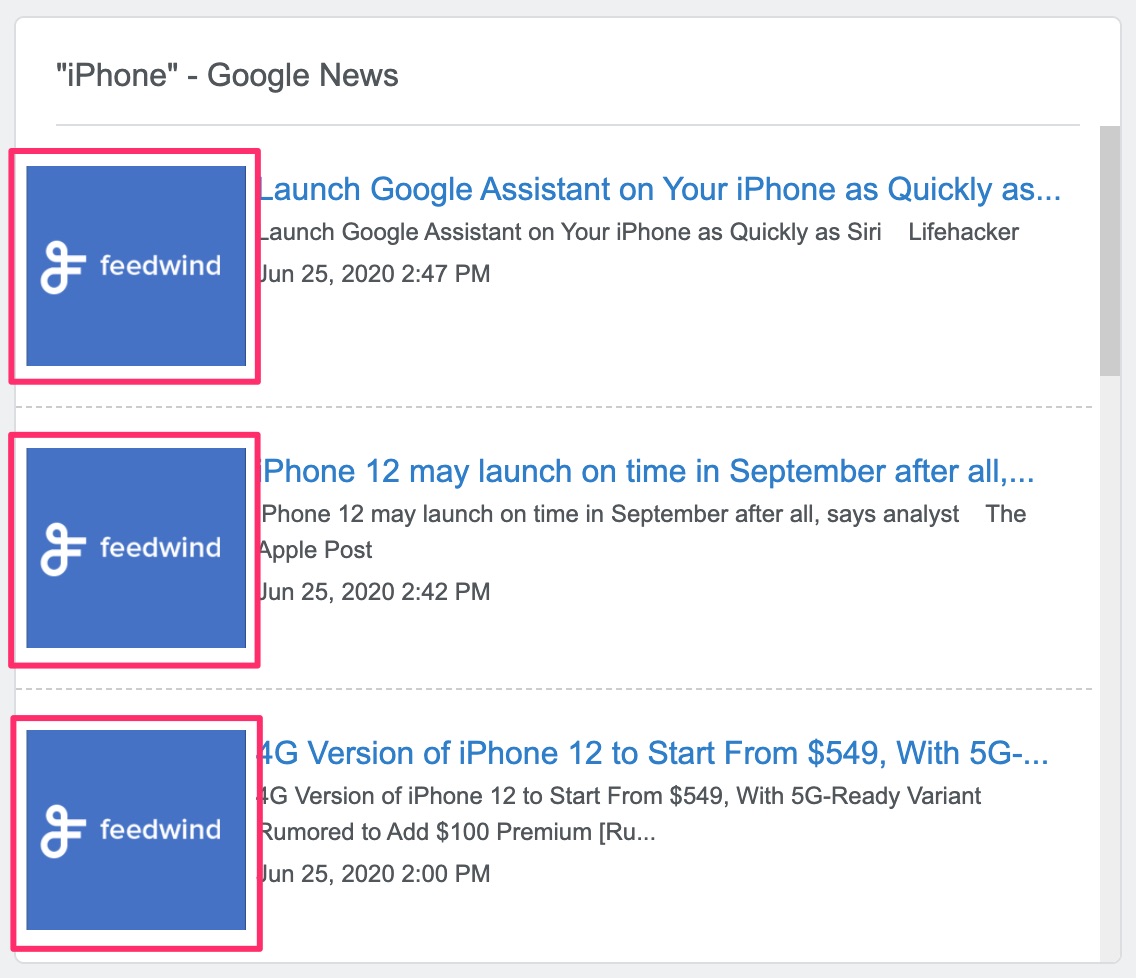 ---
Related posts