Three most frequent issues with RSS feeds, along with solutions
Created :

Feb, 27, 2023

Last Updated:

Nov, 8, 2023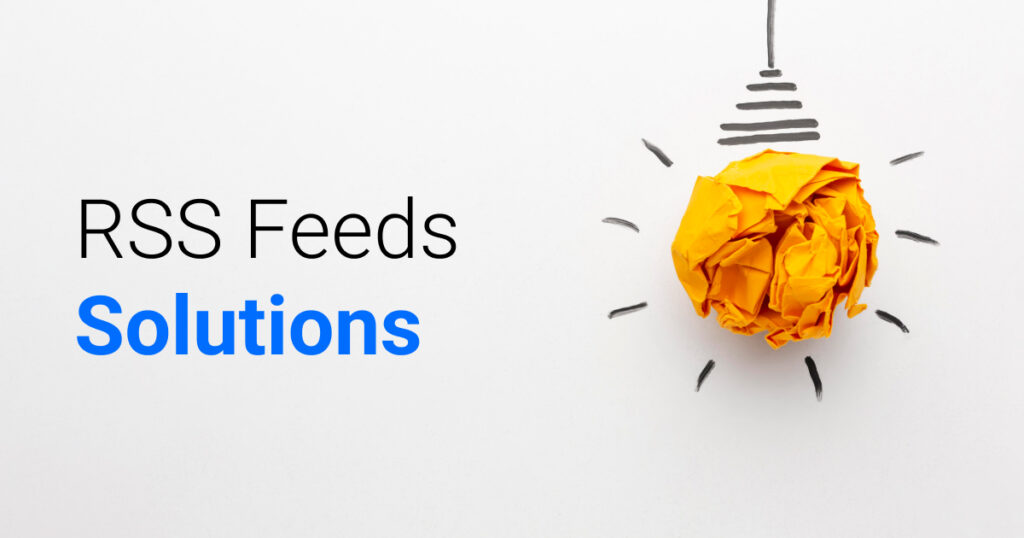 The coding for RSS feeds is done in XML(eXtended Markup Language), which is somewhat similar to its more well-known sibling HTML but does not include stylistic information, is used to code RSS feeds. XML is used to provide a description of the content of the source data.
An RSS feed only has two parts for this reason: the content itself and the header, which contains the feed's title, description, and link, if applicable (the entries in the feed). It ends there. uncomplicated, and those without coding experience will find it relatively easy to learn.
Yet RSS feeds can have errors, just like any other piece of code. This is partially due to the numerous RSS iterations, which cause users to be uncertain of the standards. The lack of a central organisation that standardises these specifications exacerbates another issue.
Faulty RSS feed
Users should be aware that an RSS feed must follow predefined standards in order to function properly, despite the apparent adaptability of XML. The work is not nearly as simple due to the various RSS revisions and the fact that feed readers still occasionally trip over different components. It is best to run your RSS feed through a validator service to ensure that everything is correct and legal. If you made your own RSS feed, you must finish this necessary step. One of the best tools for the job is the W3C.org RSS feed validator, which is also free.
To make your feed more dynamic, if you're RSS-compliant, you can add almost any kind of media (should you is a different topic, which we'll get to in a moment). Since RSS does not support adding programmes or scripts to feeds due to security concerns, this cannot be done.
Timeout issues
Timeout issues happen when an RSS feed reader tries to crawl an RSS feed from a website but is unable to do so because the server responds to a data request too slowly. For RSS to work as intended, the feed must always be accessible to readers or other aggregation services.
You should speak with your hosting provider and let them know what is happening. However, the RSS feed itself could also be to blame for this problem. Because a large RSS feed is difficult to crawl, its size must be taken into consideration.
Size restrictions
The XML file should be compact. This is because users typically subscribe to RSS feeds for the most recent posts and aggregators will download a feed multiple times. Therefore, feed files must be as small as possible, with 512 KB being the maximum allowed, or else your feed won't be downloaded or won't be updated more frequently for the simple reason that it will be inconvenient.
To completely avoid this kind of issue, it is preferable to restrict your RSS feed to the most recent posts, delete outdated feeds, and preserve only what is absolutely necessary. There are no supplemental graphics or details. If you opt for this approach, headaches in the future will be avoided.
Create RSS widgets with FeedWind in minutes. Get started now.
Please let us know if need any assistance setting up customize widget demo or contact us.
---
Related posts