Strikingly
Strikingly feed widget
Strikingly supports any of the FeedWind widgets (RSS, Facebook or Google Calendar widgets), but only in the paid (Pro) version of Strikingly. This is because the module required in the site builder at Strikingly is only available in their Pro version. With the Pro version it's quite easy to create a Strikingly feed widget.
Getting started
First, create a widget in your FeedWind dashboard and copy the code snippet from the "Save & Get code" button on the Feedwind setup screen.
Then select the "Apps" option from the Strikingly site builder.
Note: In the free version, you will not have access to this module.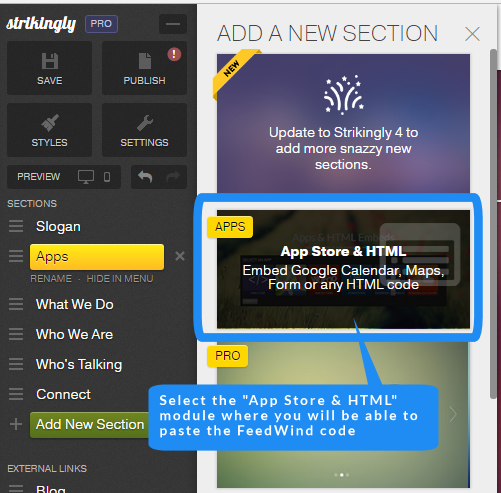 Select the HTML app from those displayed in the modal: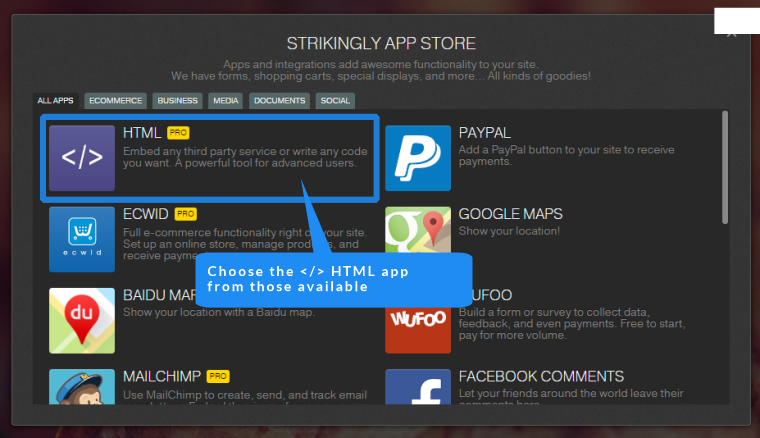 Paste your FeedWind code into the "CUSTOM HTML CODE" input area of the HTML module.
Remember to save. When you return to the main screen (or preview/check your site),  you should see your widget displayed.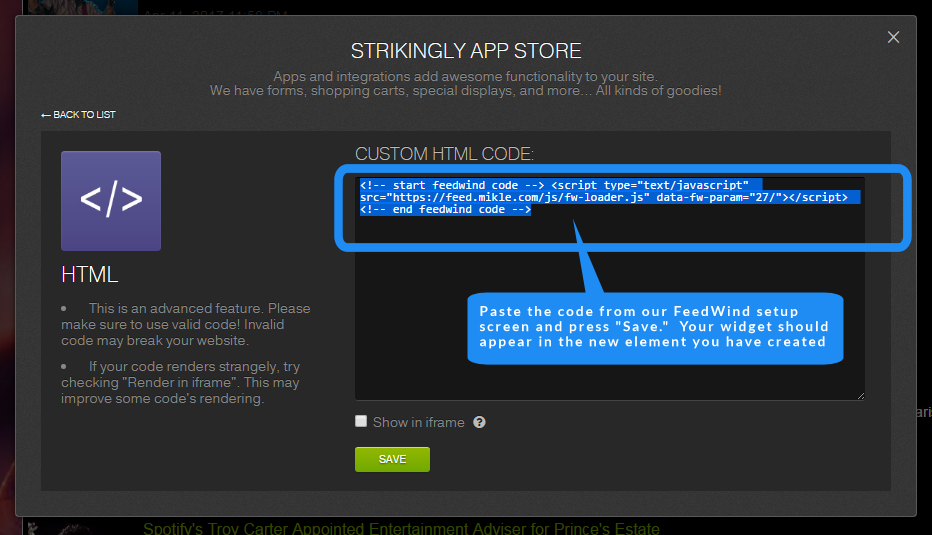 ---
Example of a FeedWind widget displayed in Strikingly
Here is an example of a Strikingly page with a widget loaded: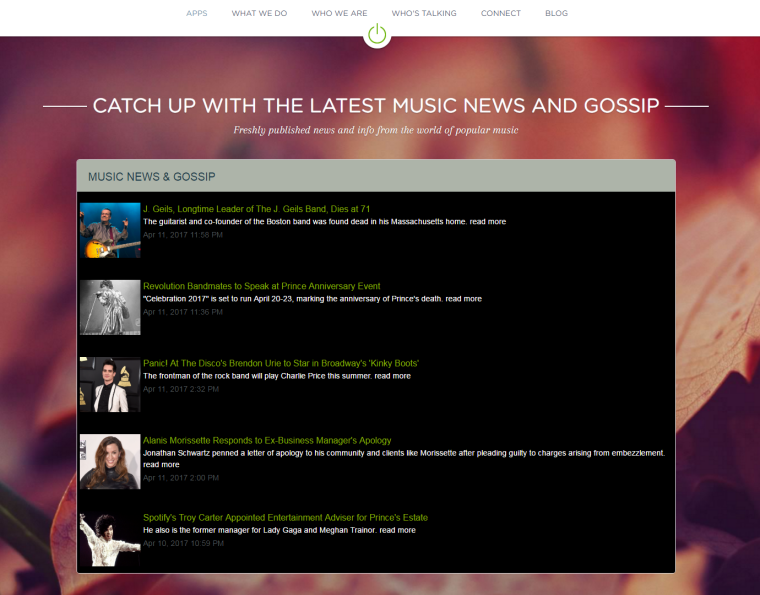 If you use Strikingly, you can insert a FeedWind widget just about anywhere on your website. Our widgets only take a few minutes to set up and are easy to implement!
---
April 12, 2017 11:13 pm