Preloaded Text
Created :

May, 21, 2020

Last Updated:

Oct, 20, 2022
FeedWind's preloaded text feature allows you to edit the text that appears when a feed is loading. The feed displays the text 'Loading' by default, but users can change this to text that is more specific to the widget. For example, a calendar that displays upcoming shows can display "loading upcoming shows" instead of the generic text to inform the user; a work feed can insert important reminders instead of a loading message in a feed read by employees.
Navigate to the General section and scroll down to select the Advanced tab.
Scroll to the section labeled 'Preloader text' (see image). Next to it there is a text box with the default preloader text in grey, which reads: 'Loading'.
Type your custom text in the box next to the Preloader text. Press [Enter/return] to update the preview and verify your new text shows on the loading screen.
Once you've verified the preloader text, select 'Save and Get code', and then paste the resulting code in your website's HTML.
NOTE: if you are updating an existing widget with new preloader text, remember to complete the 'Save and Get code' operation again.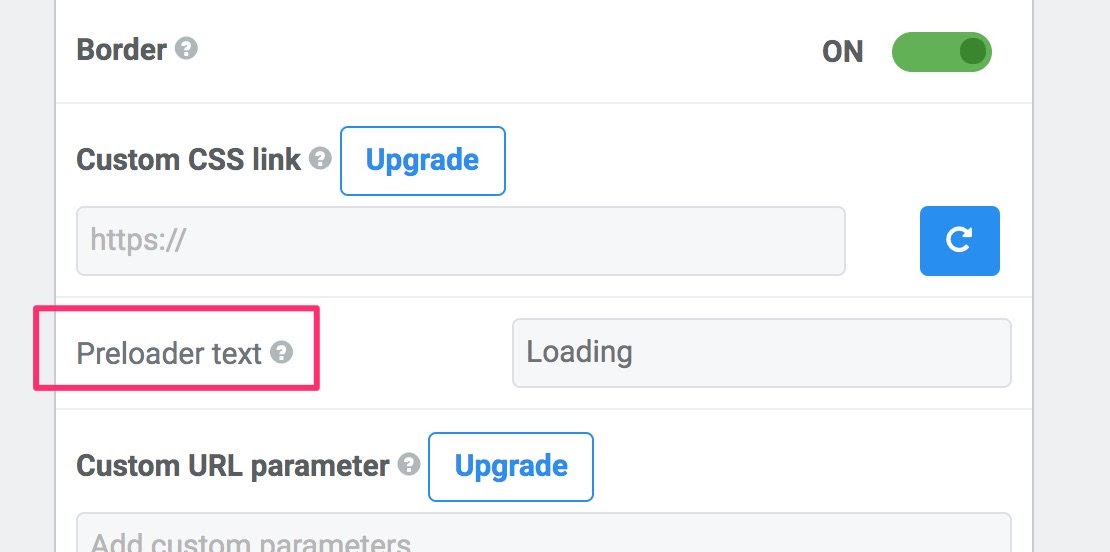 ---
Related posts