Use a FetchRSS Feed URL with FeedWind
Created :

Jun, 15, 2016

Last Updated:

Sep, 10, 2022
FetchRSS can create an  RSS feed from a web page without RSS
The process is relatively simple. On the FetchRSS homepage paste in the URL of the page where you would like to get a FetchRSS  feed URL from and click on the "Continue" button.
FetchRSS will then display the page so you can select the items you want in your feed. It works best with blog-style pages where there are a number of items to feed, all formatted the same way.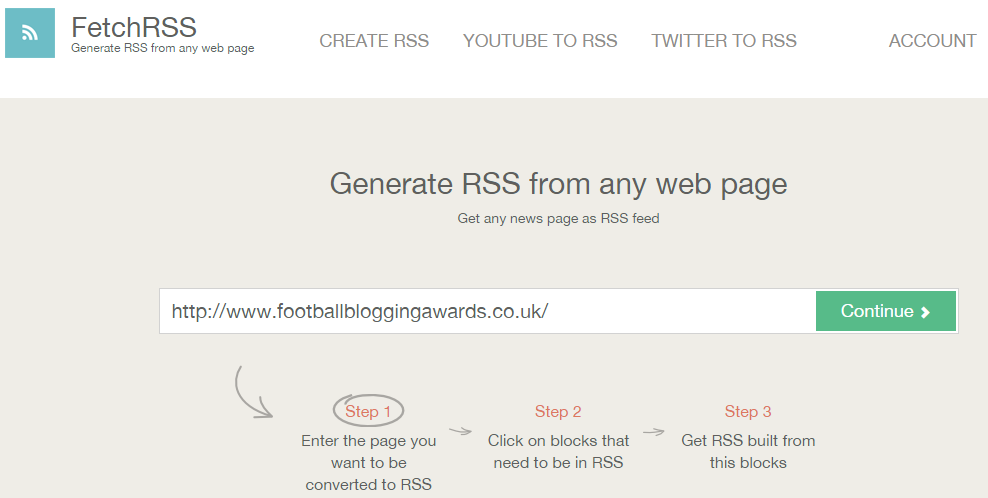 In our example below, you can see where the various elements of the feed are from. To select each element, simply click on the sidebar item (e.g. "description") and then click over the area of the page which corresponds to that element.
Once you have been through and selected link, description, date etc. as required, FetchRSS will find all similar items on the page. You will see a preview of your feed in the Right sidebar.
Note: Fetch RSS free versions do have embedded ads in the feed. Paid versions of FetchRSS will remove those ads.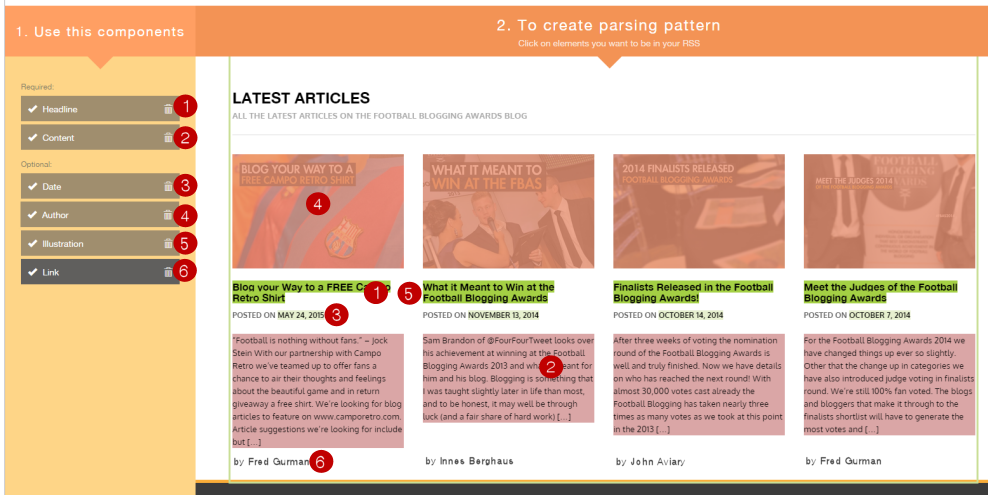 After you are satisfied with your FetchRSS feed, you can click on the "Generate RSS" button and you are taken to a page which gives you a FetchRSS feed URL which you can then use in FeedWind to create your RSS widget.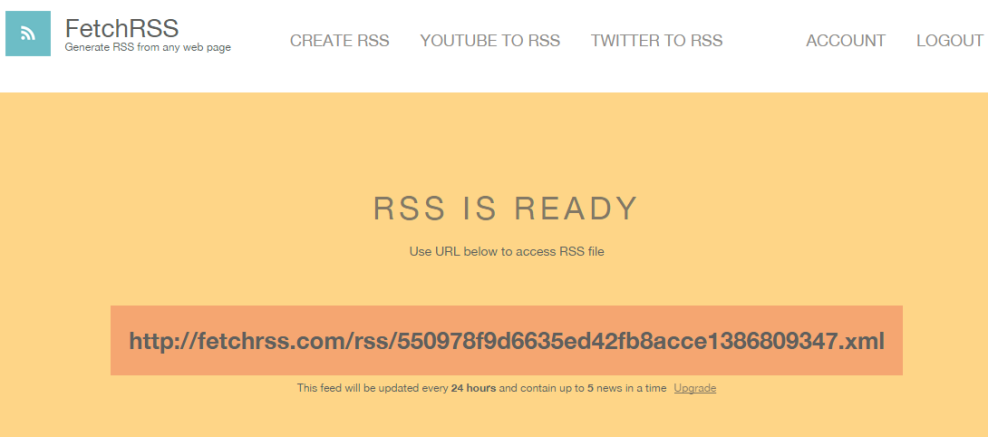 Note: FeedWind is not affiliated with FetchRSS in any way other than helping our users find solutions to their RSS needs.
---
---
Related posts