Tumblr
Created :

Jul, 4, 2016

Last Updated:

Oct, 20, 2022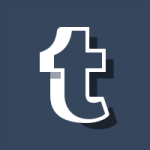 Tumblr is a free microblogging and networking platform, which allows its users to express themselves and their interests in the form of textual, photo, or video posts.
If you are using Tumblr, you can enrich your website or blog with a Tumblr RSS feed using a FeedWind widget.
Step 1
First you need to retrieve RSS feed URL.
Tumblr RSS feed URLS are provided automatically with a standard feed URL format. The feed format is full HTML so you can display the complete contents of your Tumblr blog using their RSS URLs in Feedwind.
To get the RSS feed URL, simply add /rss to the end of your Tumblr URL.
For example, if you have a Tumblr-hosted blog called 'myblog'
https://myblog.tumblr.com/rss
or if you have a personalized domain for Tumblr at 'myblog.com'
https://www.myblog.com/rss
Your feed URL(s) can then be pasted into the Feedwind setup screen.
Step 2
To create a FeedWind widget, you will need to have a FeedWind account and to be signed in. If you don't have an account, it will take you about 1 minute to sign up (learn more about it here).
Click the Create Widget button (you can find it at the top right corner of your screen) and then select RSS Feed.
Now copy the Tumblr feed address and paste it to the Feed URL box. Click anywhere outside the box and you will see the preview of the widget on the right side.
If you wish, you can customize your widget and play with the color, size, style, or scroll type so as to match the style and colors of your website.
Type the name of your widget in the field at the top left corner of the screen.
When you have finished, click the Save & Get code button at the top right corner. You will get the code that you can paste to your website.
If you get stuck at any point, please feel free to contact us!
---
Related posts