Create an iTunes RSS widget
Created :

Mar, 14, 2017

Last Updated:

Jun, 27, 2021
Easy Steps

Create an iTunes widget

Open the iTunes RSS Feed Generator
Choose options for your feed
Copy the Feed URL from below the options
Paste the Feed URL into the FeedWind setup screen and select your styling options
Save using the  Save & Get code  button

You can create an iTunes RSS widget in just minutes using FeedWind. The iTunes RSS Feed Generator is a handy tool allowing you to create an RSS feed from any of their movies, music, audiobooks etc. You can choose a country, media type, genre and allow/disallow explicit (adult) content. You can also choose how many items will appear in the feed using the "Size" option.
Creating iTunes RSS feeds to use in FeedWind
The process is simple. When you open the iTunes RSS Feed Generator, just select your desired settings from the setup screen and you will see an RSS feed URL appearing below the options.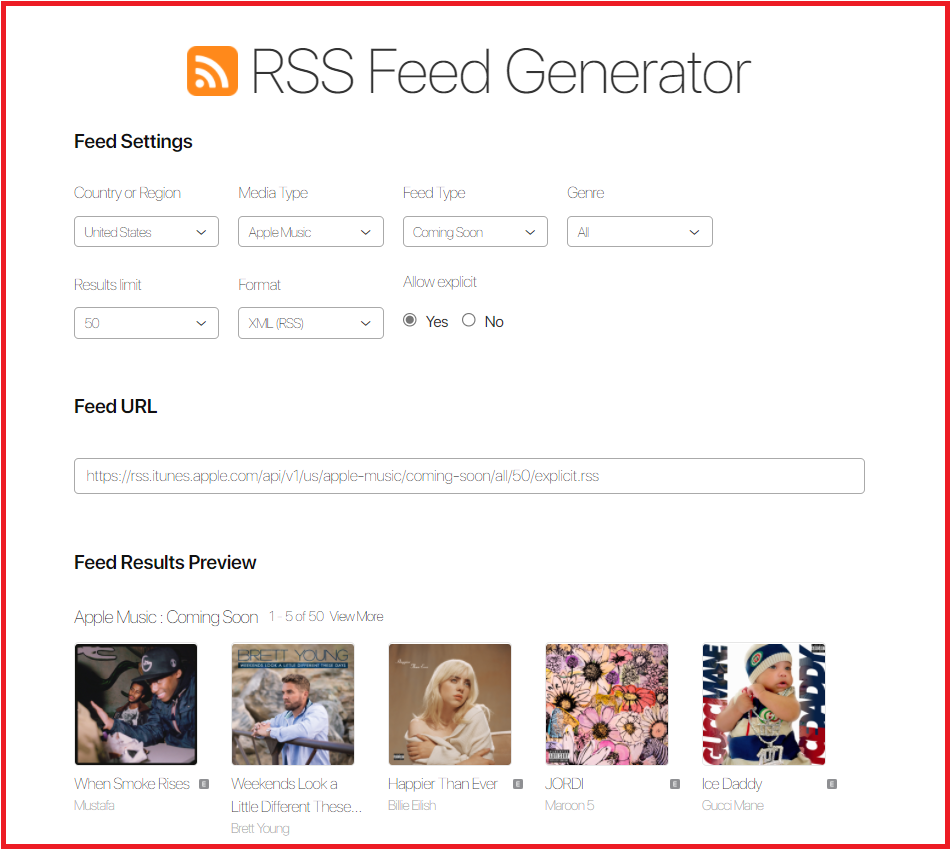 Creating an iTunes RSS widget
Then copy the URL from the "RSS Feed URL" box and paste it into the FeedWind setup screen. In no time at all, you can create an iTunes RSS widget which will display the feed you have chosen from the RSS Feed Generator at iTunes. You can also combine (aggregate) multiple feeds from iTunes to create a feed of mixed content. Here is an example of an iTunes widget.